This class will create a safe, open space for participants to write about old or new pains or loss or happy moment needing to be brought back in … sadness mirrors joy. Led by various volunteer facilitators, each session will take a different approach to the topic. Time will be given to write and share stories if desired. Weather permitting, some sessions may be held outdoors.
This program is presented free (good will donations accepted at the door) but registration is required. Sessions are held the second Saturday of every month, 1 – 2 pm.
This month's session will be led by Mark Dockendorff.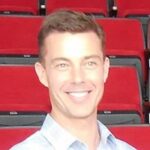 Mark Dockendorff is an internationally certified professional coach and certified mediator and conflict resolution specialist. He has certification in Leadership and Accountability from Queen's University in Canada and in Mindfulness and Resilience, Emotional Intelligence and the Science of Happiness from UC-Berkeley. He is the co-author of Infinite Journey: Creating Calm in Times of Chaos.