This workshop, led by writer-in-residence Naomi Asaturyan, will be a dedicated space to explore writing from personal experience and memory. No prior writing experience is necessary. We'll sit down together and with a few prompts from the teaching artist, we will begin writing. At the end of the session, participants will be invited to share what they wrote.
THIS CLASS IS FULL. REGISTRATION IS NOW CLOSED.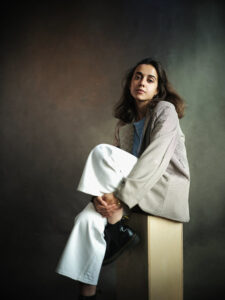 Naomi's artist statement:
I'm a New York based writer and director and I move between mediums – often I find myself working with narrative non-fiction, as most of my work is generated through my own experience, that I then fictionalize, which is often called auto-fiction. I love to explore writing through using my own memories, or memories that are generated from listening to a song, or a photograph. I believe this is a great way to find and tell stories that are uniquely our own.