International best-selling and award-winning author Liza Wiemer will help you navigate through the publishing world. How do you know if your manuscript is ready to submit? How do you get an agent? What are the shoulds and shouldn'ts in the traditional publishing world? Is self-publishing right for me? From polishing your manuscript to query letters, Liza will offer practical advice and answer your questions to ease these often challenging but critical steps to publication.
Class meets online via Zoom. A link to join the class will be sent within 24 hours of the session.
Class meets Wednesday, January 18, 6:30 – 8:00 pm Central Time
Class size: There is no maximum limit. Minimum 10.
Member discount: Member of Write On receive a 10% discount on all classes and workshops. To become a member, please click here.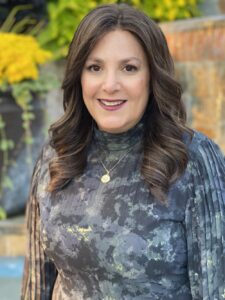 Teaching Artist: Liza Wiemer is an award-winning educator with over twenty years of teaching experience. Her second young adult novel, The Assignment, was published by Delacorte Press and has received numerous honors, including being named a 2021 Sydney Taylor Notable Book. To date, The Assignment has also been published in Russian, Polish, Italian, and Korean. Hello?, her debut contemporary YA novel, was named a Goodreads Best Young Adult Novel of the Month. In addition, Liza has had two adult nonfiction books published and several short stories included in the New York Times bestselling Small Miracles series. She has had articles published in various newspapers and magazines and writes a monthly kidlit column for the Wisconsin Jewish Chronicle. Liza received the incredible honor of being named one of "The Top 100 People Positively Influencing Jewish Life, 2021" by the Algemeiner. A graduate of UW-Madison, Liza has two married sons and lives in Milwaukee, Wisconsin with her husband, Jim.