Reading and Conversation with Dale M. Kushner and Estella Lauter
Sep 24, 2022 10:00AM—11:30AM
Location
Write On, Door County 4210 Juddville Rd. Fish Creek, WI 54212
Cost $0.00
Categories Readings
Join us for coffee and a conversation with Dale M. Kushner for her new poetry collection, M. Dale will be joined by Estella Lauter, former Door County Poet Laureate, for a conversation about the book and its themes.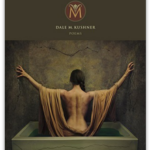 Dale M. Kushner's new collection M testifies to the heroic dimensions of women's lives. The urgent voices in these poems, including Mary Magdalene, Eve, the Virgin Mary, and women experiencing violence across centuries and continents, are bearers of the sacred into the profane world of history–of men and war. Addressing both personal and collective struggles through a series of dramatic monologues, the speakers explore both radical and tender moments that break through the myths perpetuated in the name of the feminine. Ultimately, these poems become an enduring map of how resilience is forged from suffering and how desire, loss, and struggle are the spiritual path to transformation.
This event is free but registration is required as space is limited.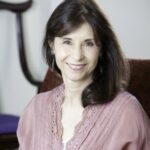 Dale M. Kushner is a poet, essayist, novelist, and a longtime investigator of the intersection between the collective value of literature, archetypal psychology, and spirituality. In addition, she writes a monthly blog for the Psychology Today website, "Transcending the Past." Her debut novel, The Conditions of Love, was published by Grand Central in 2013. Her essay, "In Extremis: Jung's Descent into the Language of Self," is included in Jung's Red Book for Our Time: Searching for Soul Under Postmodern Conditions, Vol 4. Dale lives with her husband Burt in Madison, Wisconsin. She has just completed her second novel, The Lie of Forgetting, which explores how the unspoken intergenerational traumas of the past shape our lives.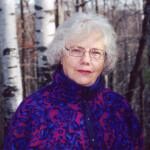 Estella Lauter has published four chapbooks with Finishing Line Press (one in the New Women's Voices series) and has received two Pushcart nominations. As Poet Laureate of Door County in 2013-2015, she founded the Door County Poets Collective to produce Soundings: Door County in Poetry (2015). She co-edited the 2017 Wisconsin Fellowship of Poets calendar with Francha Barnard on the theme of water. A second Door County Poets Collective anthology, Halfway to the North Pole, appeared in 2020.