Healing Through Writing
May 13, 2023 1:00PM—2:00PM
Location
Write On, Door County 4210 Juddville Rd. Fish Creek, WI 54212
Cost $0.00
Categories Community Events
Topics All-Genre Writing
This class will create a safe, open space for participants to write about old or new pains or loss or happy moment needing to be brought back in … sadness mirrors joy. We will start with a guided meditational journey to relax and inspire. No meditation or writing experience is required. Time will be given to write and share stories if desired. Weather permitting, some sessions may be held outdoors.
This program is presented free (good will donations accepted at the door) but registration is required. Sessions are held the second Saturday of every month, 1 – 2 pm.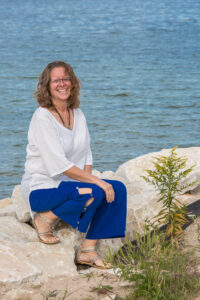 Sammi Rae is a Door County author and Reiki master with two published books of poetry and photography, The Door in Motion and The Door Wide Open. Believing in the "five-minute moments" that form and create our lives, she writes with inspiration, clarity, and healing in the words written while leaving open interpretation for the reader. She believes healing often comes from writing. As a Reiki master, Sammi Rae believes in helping let go of what no longer serves purpose and opening up space in our lives for more peace and love. This may be achieved through basic breathing and writing.