Finding Your Way In with James Mihaley
Aug 02, 2023 9:00AM—Aug 04, 2023 4:00PM
Location
Write On, Door County 4210 Juddville Rd. Fish Creek, WI 54212
Cost $350.00
Categories Adult Classes & Workshops
Topics All-Genre Writing
Do you have a novel inside you waiting to be written? Is there a memoir you've felt called to create for years but have yet to complete a chapter or even a paragraph? Is there a poetry or short story collection deep in your heart that you have yet to manifest? Join us for a three day immersion and FIND YOUR WAY IN to the project. During the workshop, a series of dynamic writing promprts from the instructor will allow you to write thousands of words directly relating to your project. There will be a laser beam focus on the story you want to tell. When it comes to writing a book, often the biggest challenge is finding your way in. Once you step inside, momentum is everywhere. Unlock the door to your book, step inside, and never look back. All genres welcome. Along with being highly productive, this three day experience will be joyful, relaxed, and lighthearted. We will have fun as we find our way in.
Class meets in person Wednesday – Friday, August 2 – 4, 9 am – 4 pm
Class size: Minimum 5. Maximum 12.
Member discount: Member of Write On receive a 10% discount on all classes and workshops. To become a member, please click here. To receive the discount, members must log in to the website using their unique password and enter member10 in the promotion code box. The code is case sensitive.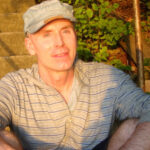 Teaching artist:  James Mihaley is a multi-platform artist. He is the author of You Can't Have My Planet But Take My Brother, Please, a children's novel published by Macmillan. It was named a Bank Street Book of the Year. As a storyteller for adults, James was recently commissioned to write Diamonds from the Rough, a book about a small Wisconsin town boatyard named Palmer Johnson that achieved legendary success. Actively involved in the movie business, James wrote and produced a documentary short film called "Fog" about the homeless crisis. "Fog" won the 2022 Grand Jury Prize at the United Nationas Film Festival, held at Stanford University. Bobby Weir, co-founder of the Grateful Dead, contributed original music for the project along with Joe Santriani. Skywalker Sound, owned by George Lucas, did the sound design. When he's not making movies or writing books, James pours his passion for acting into cutting edge social media videos that have appeared on major news channels around the nation. His a yoga and meditation specialist and a big believer in joy.