Financial Record Keeping for Writers with Valerie Clarizio
Do you scramble to prepare your writing business revenue and expenses for your tax preparer? Does the thought of it make you cringe? No worries. I got you!
Financial record keeping is important for any business, including your business as a writer. Accurate financial information is needed not only for you to assess the sustainability of your writing business, but for your tax preparer as well. In this session, you'll learn tips and tricks on how to organize your business records and record them for yourself and your tax preparer. Tips will include using both spreadsheets and manual processes.
Class meets online via Zoom. A link to join the class will be sent within 24 hours of the session.
Class meets Thursday, October 5, 6 – 7:30 pm Central Time.
Class size: minimum 6; there is no maximum.
Member discount: Members of Write On receive a 10% discount on all classes and workshops. To become a member, please click here. To receive the discount, members must log in to the website using their unique password and enter member10 in the promotion code box. The code is case sensitive.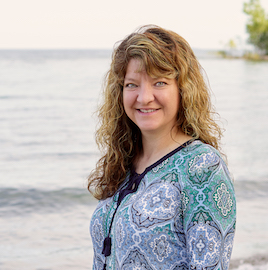 Teaching Artist: Val Clarizio is a USA Today best selling author and creator of The Nick Spinelli Mystery Series, The Love on the Door County Peninsula Series, The Crime and Passion Stalk City Hall Series, and The Preserver & Protector Series, as well as several stand-alone mystery and romance novels. She has a bachelor's degree in accounting and a master's degree in business and works as the Finance Director for the City of Sturgeon Bay.