Coffee and Conversation: AKaiser
Apr 18, 2023 10:00AM—11:30AM
Location
Write On, Door County 4210 Juddville Rd. Fish Creek, WI 54212
Cost $0.00
Categories Readings
Topics Poetry
Join us for coffee and conversation with AKaiser, a poet and translator based in New York City. She will read from both her original work and translations, discuss her process, and answer your questions.
The program is presented free but registration is required as space is limited. Light refreshments will be served.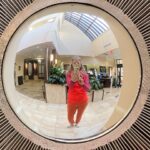 AKaiser, PhD, is the Pushcart Prize-nominated poet and author of glint, co-winner of the Milk and Cake Press Book Prize. AK's work won the Women's National Book Association Poetry Prize and has placed as a finalist for the Poetry International and Rialto Nature & Place prizes. Her work has been supported by an NEA Fellowship for her translations of the work of Catalan poet Anna Gaul. She is also translating the essays of transatlantic city-garden advocate and first Iberian translator of Walt Whitman, Cebrià Montoliu.