Book Launch: Poems to the Wind
Oct 06, 2022 4:00PM—5:00PM
Location
Write On, Door County 4210 Juddville Rd. Fish Creek, WI 54212
Cost $0.00
Categories Readings
Sand Beach Press presents a book launch for Poems to the Wind, a new collection from Juddville-based poet Karen Wilson.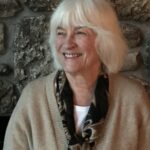 Karen Wilson is no stranger to the Door County poetry scene, participating in poetry workshops and critique groups since 2003. She has been a featured poet in the Dickinson Poetry Series and the Peninsula Pulse. She is a founding member of the Door County Poets Collective. A conservationist who lives in the midst of Door County's Niagara Escarpment, Wilson's poems are deeply informed by nature. Other poems focus on personal relationship, influences of childhood, our place in the world, and awareness of mortality.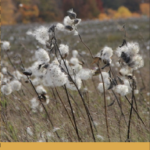 Wilson will read selected poems from Poems to the Wind. Copies will be available for signing by the poet as well as artist Ralph Murre, who created sketches for the book. Light refreshments will be served.